When Drew Carey took over for Bob Barker on The Price Is Right in 2007, viewers got to know the models on the long-running game show even better. Because not only were male models added to the crew but Drew also made it a point to interact more directly with all of the models, often referring to them by name. It makes sense, then, that viewers are curious whenever their favorite model misses an episode.
So what happened to Rachel on The Price Is Right? Let's take a closer look.
What happened to Rachel on 'The Price Is Right'?
The good news for Rachel's fans is that she's still very much a part of the game show today.
Although The Price Is Right halted production in March 2020 because of the novel coronavirus (COVID-19) pandemic, things were back up and running by October. The show featured a redesigned set that was optimized for social distancing and didn't have its lively studio audience. However, the models — including Rachel — all returned in-person.
Article continues below advertisement
On Dec. 16, the model/actress took to Instagram to share an update concerning The Price Is Right.
"Our last day shooting The Price Is Right for 2020!" she captioned a photo of herself and other cast / crew members. "It's been a 'different' year, to say the least. I am so grateful we have been able to come back and finish the year on this stage. Thank you to all who watch the show and make it possible. I hope we've made your year a little brighter too."
Article continues below advertisement
Is Rachel Reynolds married?
Sorry ladies and gents, but this blond beauty is very much taken. Her first marriage was to former Cleveland Browns quarterback Josh Booty — however, they later divorced (although it's not clear when).
Article continues below advertisement
Currently Rachel is married to former professional baseball player David Dellucci and has been since Feb. 13, 2010. The couple went on to welcome a daughter named Ruby Rey on their wedding anniversary — exactly three years after saying, "I do."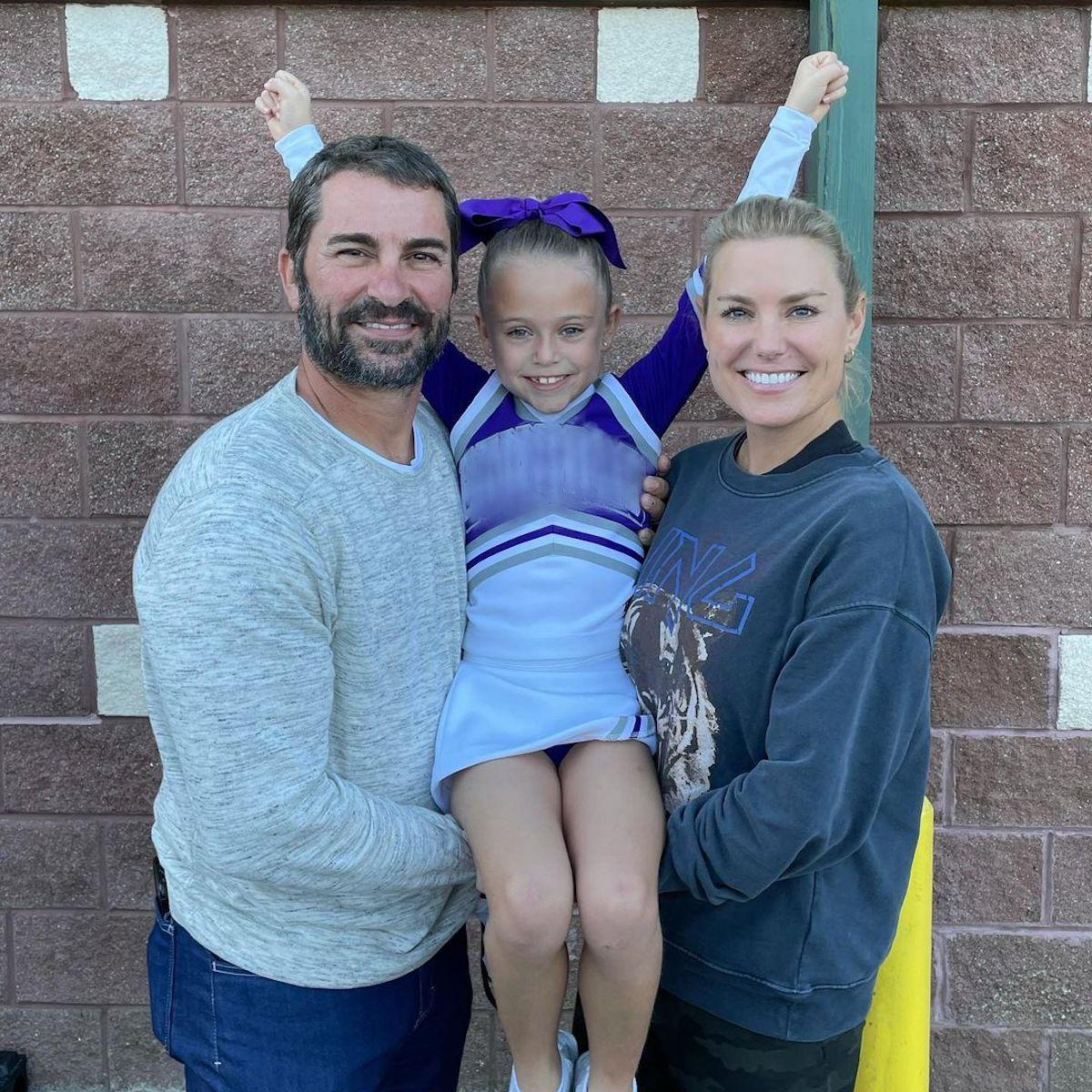 Article continues below advertisement
These days, Rachel often posts photos of her family of three via Instagram. The model has even had her daughter join her on the set of The Price Is Right — and Ruby is seriously her mini-me.
Watch The Price Is Right on weekdays at 11 a.m. EST on CBS.